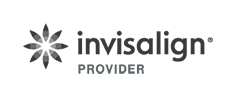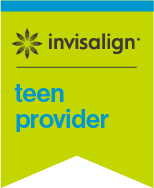 Invisalign® treatment is not only for adults - here at Clark Orthodontics, we provide the customized teeth-straightening solution for teens as well. This offers an esthetic treatment alternative to traditional metal braces.
As an Invisalign Perferred Provider, Clark Orthodontics has over ten years of experience treating teens with clear aligners.
How Does Invisalign Teen®Differ From Invisalign®?
Invisalign Teen® is similar to regular Invisalign treatment in that a series of customized, clear aligners lead to progressive tooth movement. Each aligner is slightly different than the one before, and is worn for 22 hr/day for one-two weeks at a time. What makes Invisalign Teen® different is that throughout treatment, you can monitor your child's compliance through an indicator on the aligner. In addition, with the Invisalign Teen Guarantee, you have the option to switch to traditional braces at no additional cost if your teen decides against Invisalign treatment within the first six months.
Why Choose Invisalign Teen®?
Invisalign treatment gives both you and your teen a better teeth-straightening experience when compared to traditional braces.
Corrects both simple and complex teeth-straightening cases
Covered by orthodontic insurance
More comfortable and fewer unexpected orthodontist visits
Continue to enjoy all of the foods and activities they love
Removable trays for easy brushing and flossing
Two times more likely to have a boost in self-esteem*
Just as with any clear aligner treatment, Invisalign Teen® is not appropriate for every teen case. If you are interested in Invisalign for your teen, schedule your complimentary consultation and the skilled doctors will tell you if Invisalign Teen® is the right treatment option for you and your teen!
* The Invisalign Teen Confidence Survey was conducted in 2014 and polled 3,577 U.S. teenagers ages 13–17 and 2,118 U.S. mothers of teens ages 13–17; plus an oversample of 101 mothers of teens ages 13–17 who wear or have worn Invisalign clear aligners. The survey was conducted by Kelton, a leading global consumer insights and research firm.
Invisalign and the Invisalign logo, among others, are trademarks of Align Technology, Inc., and are registered in the U.S. and other countries.