We recognize that all of our patients are unique and deserve to receive orthodontic care that reflects their individual needs. Our experienced and talented team is committed to working with you and your family to create a comfortable, stress-free, and rewarding orthodontic experience every time you visit our practice. We are pleased to welcome you and your family, and we look forward to working with you.
---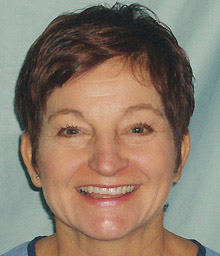 Cheryl
Welcome! I'm the treatment coordinator and office manager. I have been with Dr. Clark for 25 years, and have met a lot of amazing people in our office. Each and every child, teen and adult gets personalized care from Dr. Clark. When we added Invisalign® to our practice about ten years ago, it meant a great increase in patient comfort, and it always makes me happy to see that!
Outside the office, I love spending time with my family, especially my grandson, Charlie!
---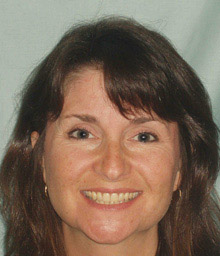 Deanne
Hi there! I work at the front desk, and I love to greet each patient and parent as they come in the door. I enjoy forming relationships with patients throughout treatment, and though I'm sorry to see them go in the end, I am always glad to see them smiling so bright!
At home, my husband, daughter, and I are avid Philadelphia Flyers Fans. In my spare time I love to sew.
---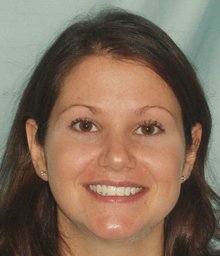 Jessica
Hello, I'm glad to meet you! I'm an orthodontic assistant in our office. Every time a patient comes in for a checkup, I like to see how much progress and movement has occurred and how their teeth will look once treatment is completed. In the end, their teeth always look even better than I expected!
At home, my husband Steve and I have two children, Julia and Andrew. In my spare time, I am trying to teach myself Italian with Rosetta Stone!
---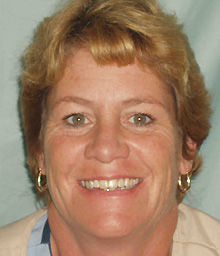 Robin
Hi there! I'm a dental assistant, and I've been working for Dr. Clark for more than 20 years! We're a very close-knit staff here, and always enjoy including patients in our conversations and joke-telling. It's a great place to work, and a wonderful place to visit!
Outside of work, I love spending time with family and friends. My husband Frank and I have three children and one grandson, Aidan. Frank and I live on a dairy farm in Salem County.
---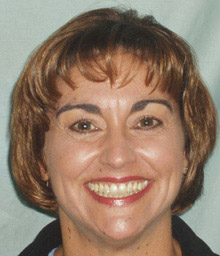 Stacy
As a dental assistant, I help Dr. Clark take diagnostic records, apply braces and Invisalign, trace cephalometric X-rays, and teach parents and children good oral hygiene. I always talk to the children and adults about their treatment and things they enjoy doing in their lives. Getting to know the patients is the best part of my job! I've been working with Dr. Clark for more than 22 years, and would recommend him to anyone.
One of my favorite pastimes during football season is going to Rutgers Football games!